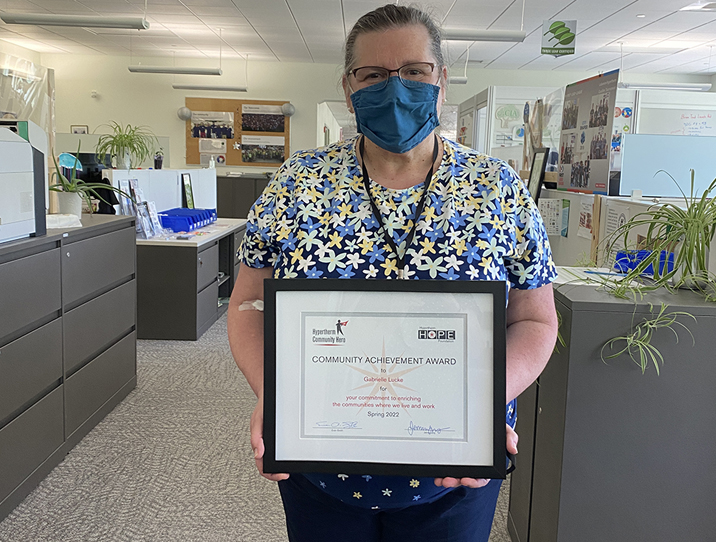 Gabrielle Lucke
Program Manager of Organizational Effectiveness, Learning and Development, United States
Gabe has always held a deep commitment to volunteering throughout her life and this personal value was one of the key reasons she joined Hypertherm three years ago. Naturally, she is a yearly member of the 100% Club. This Community Hero uses her skills and her interests as an active and proud board member of Dismas of Vermont, an organization building a supportive community for former prisoners transitioning from incarceration with transitional housing, and she works with the Briggs Opera House Community Arts Center.
This Community Hero capitalizes on her career skills in organizational effectiveness and Diversity, Equity and Inclusion, by facilitating workshops and giving educational talks to many nonprofits in our region. Whether she is leading a workshop on team effectiveness or helping organizations recognize implicit bias, Gabe's energy and excitement for her work and our community is infectious for who engage with her.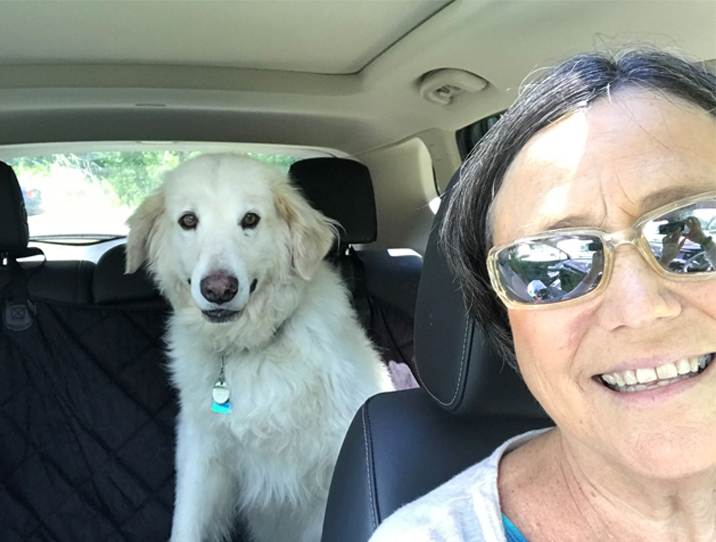 Betsy Van Duyne
Marketing program manager, Americas Marketing, United States
Betsy has served our community throughout her 28 years at Hypertherm, starting early on the philanthropy team. Betsy's volunteer efforts include reading at lunchtime with students through the mentoring program Everybody Wins. She also serves on the Vermont Disaster Animal Rescue board and volunteers at the Upper Valley Vermont Disaster Animal Rescue Team and Therapy Dogs of Vermont. Betsy also donates blood regularly. In her work role as a marketing program manager, Betsy oversees the Hypertherm "Spark Something Great" grant program, which gives out plasma cutters to selected schools supporting STEM in communities across North America.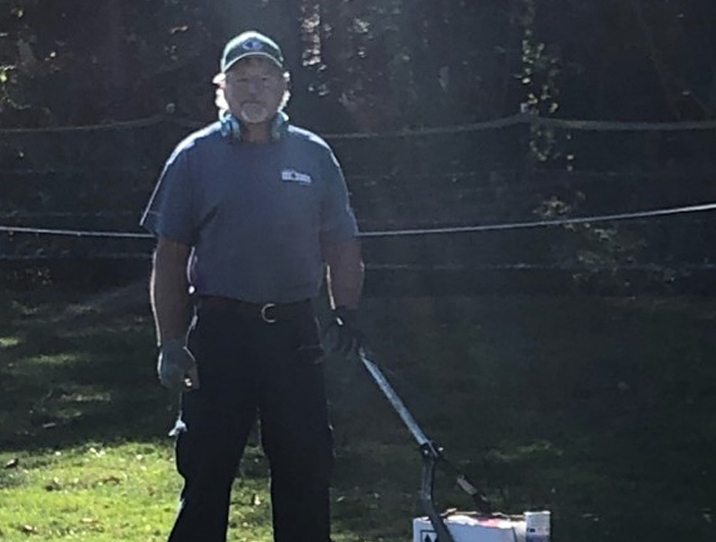 Bryan Richardson
Reliability Team Engineer, United States
Bryan's tragic loss of his son to a substance use disorder (SUD) fueled his passion and boundless energy to help his broader community. He founded a nonprofit, Stand up Newfound (SUN), the Central New Hampshire Newfound Area Drug Awareness Coalition. SUN's mission is to work as a community to help eliminate substance abuse and misuse by providing information and community resources about awareness, prevention, intervention, treatment, and recovery. Our newest hero has helped many families work through prevention, recovery, and sadly, sometimes loss through the nonprofit SUN. Bryan is also a committed member of the UV HOPE Team's SUD task force.
In addition to helping people with SUD recovery resources, Bryan established football at Newfound Regional High School through the Friends of Newfound Football. This nonprofit helped build and maintain the field, run the press box and concession stand, and continues to ensure that football thrives at Newfound High.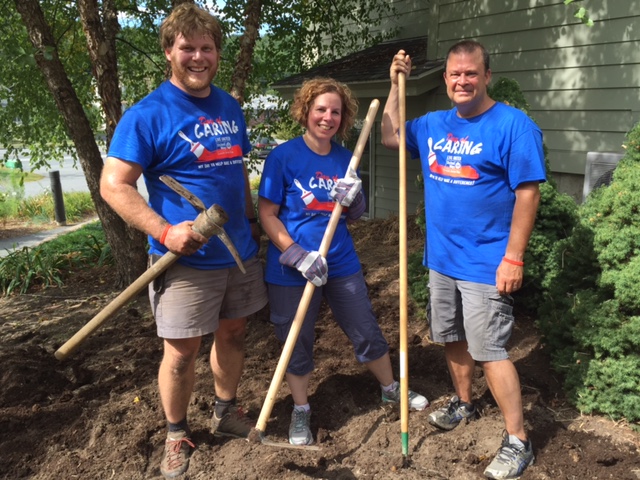 George Caccavaro
Model Shop Team Leader, United States
George is a former HOPE Team member who inspires students participating in SHAPE for STEM events, recruits volunteers and organizes cleanups for the YMCA's Camp Coniston, and works as a volunteer EMT for the Town of Croydon, New Hampshire. In addition, he helps run the Special Olympics Upper Valley Fall Games hosted each fall by Hypertherm, and even puts his amateur beekeeping skills to work around our campus.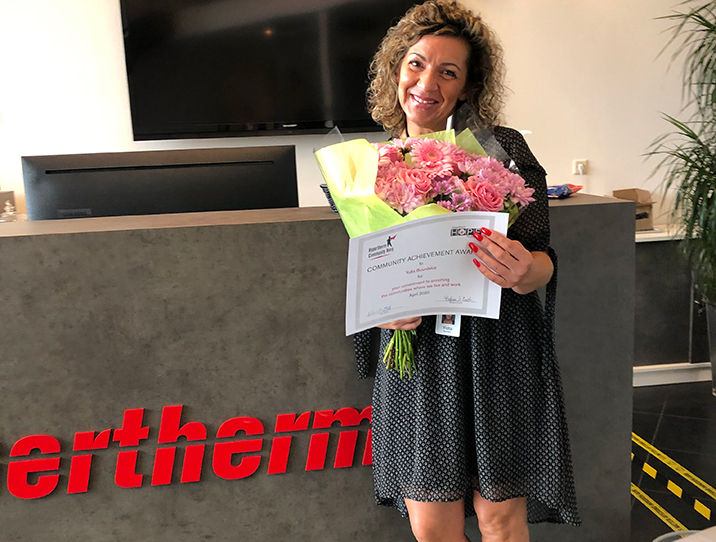 Yotta Bourdakis
European Office Manager, The Netherlands
Yotta is a serious hero to the Happy Hippo Foundation, an organization that assembles and distributes birthday boxes filled with small gifts, decorations, and cake mixes underprivileged children can use to bake treats for their classmates. Yotta's passion and infectious enthusiasm for this organization has spread throughout Hypertherm's European office, with Associates there packing Happy Hippo boxes for the past five years.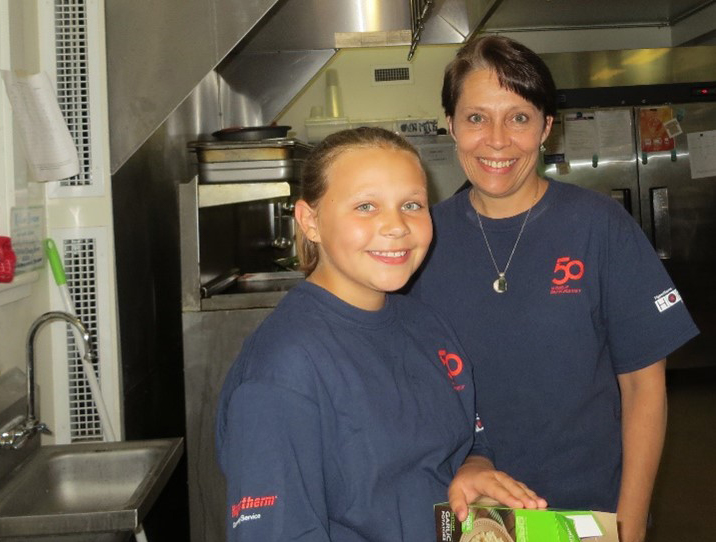 Sandee Shipley
Receptionist & Switchboard Operator, United States
Sandee's community passion is cooking dinners for people living at the Upper Valley Haven's Hixon House adult shelter. She does everything—from planning balanced menus and shopping for food, to recruiting volunteers and cooking dinner—often with her kids in tow, so they too can learn the importance of giving back. In addition to her work planning and preparing dinner, Sandee also works to solicit food donations for the Special Olympics.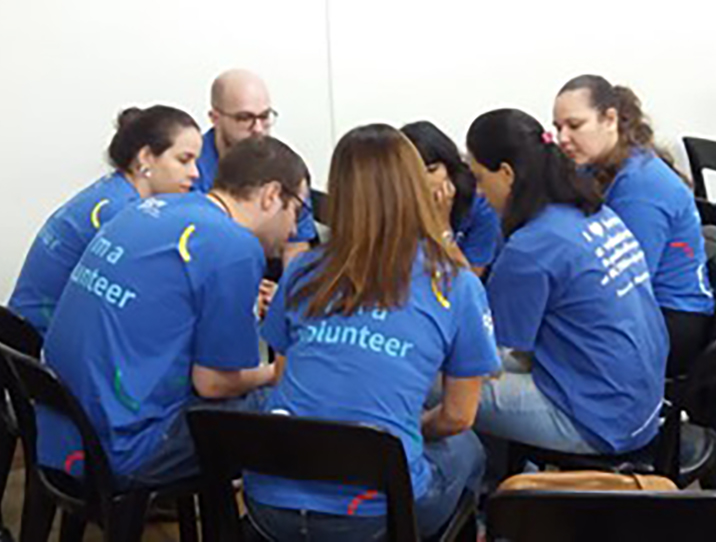 Juliana Barbosa
Sales Support and Logistics Team Leader, Brazil
A native Portuguese speaker living in Brazil, Juliana has always loved the English language. When deciding where to focus her volunteer energy, Juliana wanted to share her knowledge of English with others who didn't have the resources to learn the language on their own. Juliana devotes countless hours to this Cidadão Pró-Mundo (Pro-World Citizen,) an organization that promotes equal opportunities for young people and adults by teaching English classes and offering social integration, all led by volunteers.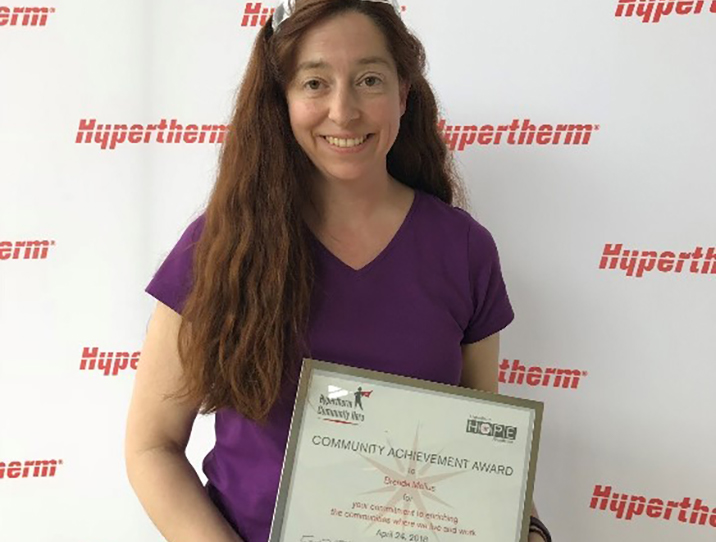 Brenda Melius
Design Engineer, United States
Brenda's passion lies in introducing young people, girls especially, to engineering. She often plans and coordinates events like Girls Technology Day, working to recruit other engineers and plan activities designed to inspire young people to consider a STEM career. In addition, Brenda has served on the HOPE Foundation's STEM subcommittee, providing input on STEM grant applications in an effort to ensure funding decisions have the greatest impact. She also serves on the organizing team for the Special Olympics Upper Valley Fall Games.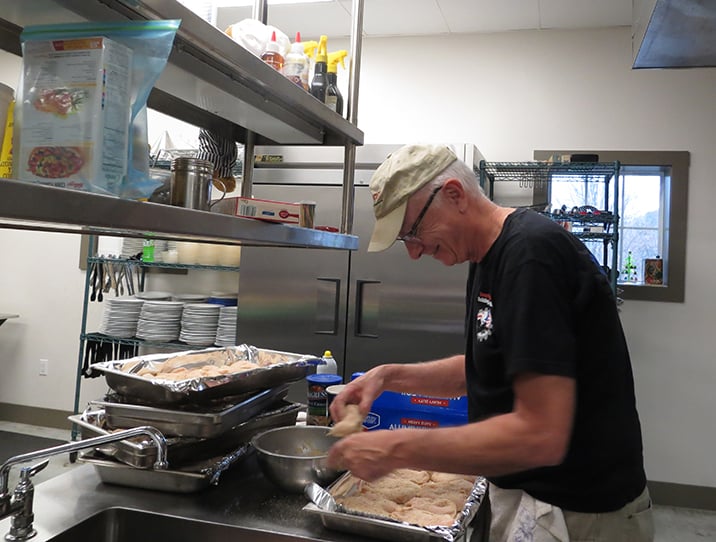 David Brenner
New Business Development, United States
Dave champions a monthly dinner at Listen Community Services in which a team of Hypertherm volunteers plan, cook, and serve a hearty dinner to approximately 100 people. Dave completely owns this volunteer event, coordinating with Listen, encouraging colleagues to volunteer, and leading a crew in the Listen kitchen on the first Friday of every month. Dave takes great care to ensure these dinners are both nutritional and flavorful, making "Dave's dinners" the most attended Friday dinner that Listen sponsors. With 12 dinners a year, Dave quickly exhausts his 32 hours of time. Still, he keeps going, volunteering on his own time to ensure people needing a hot meal don't leave with an empty stomach.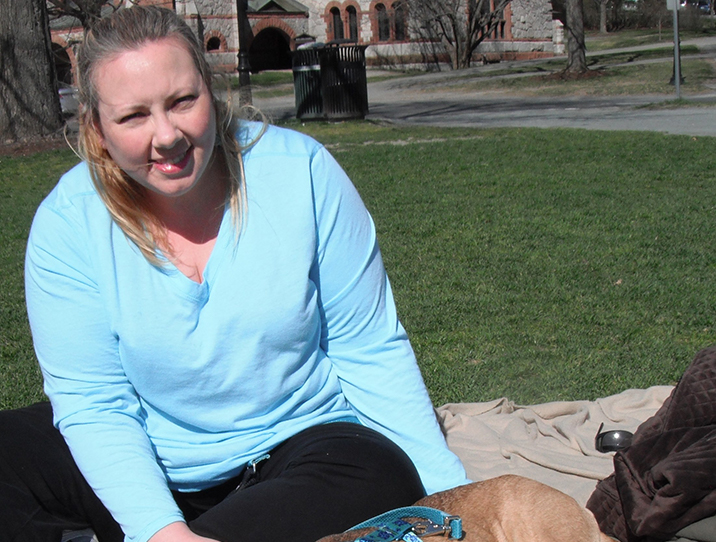 Jen Riccio
Senior Legal Counsel
Jen is a Hypertherm champion for the Upper Valley Humane Society, where she serves as board chair, and the Lebanon Opera House. She is Board President for David's House, a home away from home for families with children receiving care at Dartmouth Hitchcock Medical Center and works to photograph Special Olympics athletes during the fall games hosted by Hypertherm. In addition, she contributes legal expertise as a member of the HOPE Team's Grant Review Committee and Measurable Outcome subcommittee.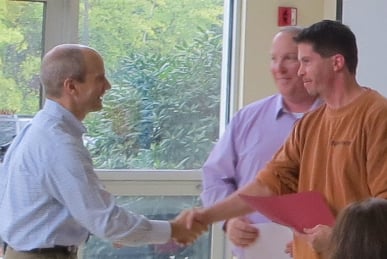 James Whitney
Cutting Systems Assembler, United States
James is known as the "silent hero" among his Powermax teammates. Beyond his volunteer service on the team's yearly Volunteering Project Day, James is a regular volunteer at David's House, working as a Hospitality Volunteer for several years now. He takes room requests, checks in guests and gives tours. As it requires a regular commitment, the Hospitality Volunteer is a position David's House struggles to fill. Fortunately, James is passionate about his work at David's House and more than willing to make a long-term commitment.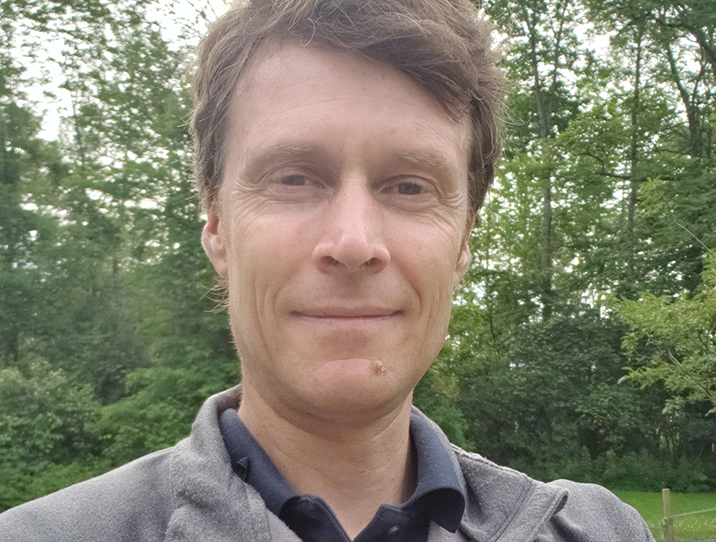 Alex Jaccaci
Corporate Improvement Program Manager, United States
Alex is the founder of the Upper Valley Adaptation Workgroup, a bi-state workgroup of 20 organizations working to build economic and community resiliency to natural disasters and climate change, which is now part of Vital Communities, an organization that brings several New Hampshire and Vermont communities together to create positive change. In addition, Alex served on the Board of Governors for Leadership Upper Valley, another Vital Communities group. He is also a volunteer for Revels North, a nonprofit arts organization that celebrates the power of traditional song, dance, and stories and is actively engaged in youth programs, volunteering for the Creative Lives After School Program and coaching youth soccer for the Town of Thetford, Vermont's Recreation Department.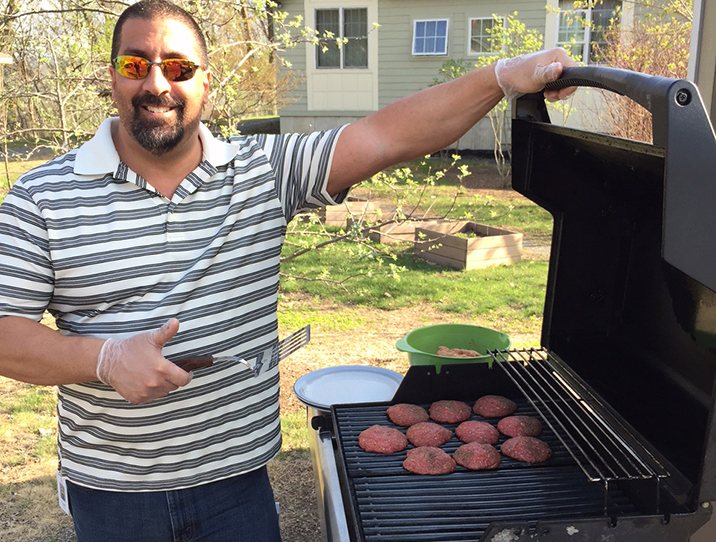 Scott DeFreitas
Category Manager, United States
Scott is a long-time champion of dinners at the Upper Valley Haven's Hixon House, a home that provides temporary shelter and educational programming for homeless families and adults as well as food to anyone in need. He has also worked to serve dinners at Dismas House, an organization that helps former prisoners transition to life outside the prison. Beyond that, Scott is a member of the New Hampshire chapter of the Institute of Supply Management where he has worked to coordinate annual professional development and networking meetings, oversee committees, and give final approval of committee recommendations. He is a volunteer flag football coach for the city of Concord, New Hampshire's Parks and Recreation Department and a member of the acquisition team for the St. John's Regional School annual fundraising auction.